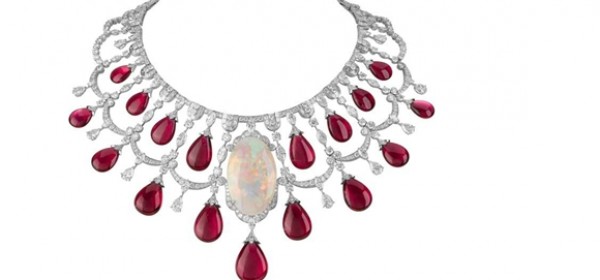 Gemstone jewelry is one of the most popular choices of all those women who want to stand out in the crowd with their fashionable look. Available in various designs, shape and colors, it makes a good option for numerous occasions. However, it is important to gather information about this jewelry so that you can get authentic pieces for your money. Whether you want to present a gift to your loved ones or buying a stunning jewelry piece for yourself, you should make sure that it has the same value for the amount of money you are going to spend.
Points to consider when buying gemstone jewelry:
Buy from a reliable source: While buying your favorite gemstone jewelry, you must ensure that the source your are buying from is reliable and authentic. If you choose a renowned jewelry manufacturer or trusted online store, you will get your pieces embedded with original gems, almost each time. On the other hand, buying from middle men, untrusted suppliers, or small shops may lead to fake items. Moreover, a reputed seller also give you authentication certificate of your products.
Choose gems color according to your skin complexion: In order to have an appealing look, you should select the gemstone color in contrast with your skin complexion. If your have dark skin complexion, then you should opt for jewelry with light colored gems such as moonstone, ametrine, apatite, aquamarine, and others. People with a fair skin complexion can buy jewelry with dark colored stones including onyx, garnet, scapolite, and pietersite among others.
Be aware of fake items: In addition to jewelry made of natural gemstones, there are a wide range of jewelry items that contain fake or imitation stones. These fake stones are similar in appearance to natural gems, but are made up of different materials and may lose its shine. Apart from this, there are also synthetic gems which are created to resemble a real stone. All these fake stones are very cheap, so you must ensure that you are not buying copper at the price of gold.
Look for latest designs with valuable stones: Although there are hundreds of varieties of stones are available with jewelry today. You should search for the fashionable jewelry designs with precious gems. The stones like sapphire, ruby and emerald are the most sought after for their unique properties. These stones are not only amazingly beautiful, but also very durable and high worth. With such jewelry, you can have your own style statement and be the center of attraction at any occasion.